The Horror genre in games is back with a bang! I'm not only speaking about the recently released Resident Evil 7 Demo, but multiple recently released scare factories that have hit the scene within the past 3 years. We had the pleasure of diving into Resident Evil 7 Beginning hour this weekend and believe it or not, we were pleasantly surprised! It has been many years since a decent Resident Evil game has graced our consoles, but with a sneak peak at the most recent project from Capcom we are officially on the edge of our seat awaiting the release.
RE7 manages to recapture a similar feel…
What's really interesting about this demo is what it manages to borrow from the best of recent releases, not necessarily it's own original content. RE7 Beginning Hour borrows from a multitude of games, while weaving in classic Resident Evil flair. The first thing I noticed while playing the demo is its striking resemblance to the 2013 hit Outlast. The first person view and extremely dark setting set Outlast apart from other Horror games at the time. RE7 manages to recapture a similar feel while taking another small, but important queue from Outlast in the form of exposing the players hands when peering around corners (it's the little things that count!)
 Outlast (2013)    
Resident Evil 7 Beginning Hour (2016)
This was a very nice taste of what's to come…
Beginning Hour also manages to create a sense of real fear at certain points (real men scream like girls) as we unfortunately point out at 22:00 in our video. One of the better examples of this is a certain Blair Witch Project moment that comes up, which really brought me back to my childhood of being fearful of things facing a wall… and of course lastly, puzzles.. Yes Puzzles. Thanks to the wonderful, absolutely delightful and amazing P.T. Demo, the bar has forever been set high with what a scary demo should be. Much like P.T., RE7 injects its own puzzle mystery into the mix to keep players scratching their heads long after the 25 minute demo has ended, urging you to go back and figure out.. was that all the demo had to offer?
The Blair Witch Project (1999)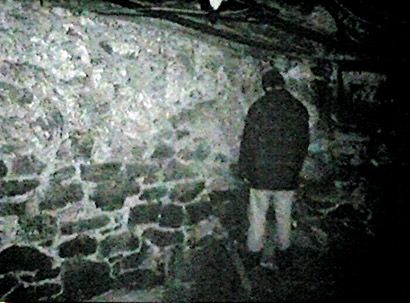 Resident Evil 7 Beginning Hour (2016)
When all is said and done, Resident Evil 7 the Beginning Hour was an excellent demo. This was a very nice taste of what's to come… That is so long as the rumors of this demo having nothing to do with the actual game aren't true. What did you think of the Resident Evil 7 Demo, do you think it took its queues from any other games or movies out there? let us know in the comments below!